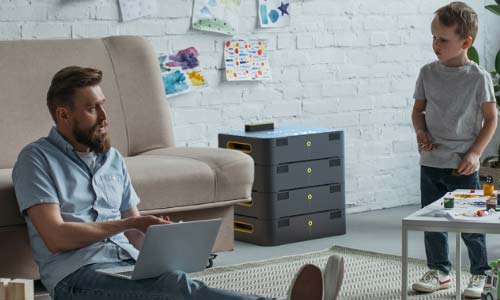 Watts Battery is an environmentally friendly energy storage source that functions silently and requires no attention nor maintenance. It works in the background and seamlessly controls the energy of your home.
Main Advantages:
📌 Not only will you reduce the installation complexity dramatically but you will also reduce the installation cost
📌 No battery wiring or any other wiring is required
📌 It takes at least 4x less space than normal batteries (approximately 1m² for 24 FLA batteries)
📌 It weighs 10x less than normal batteries. (800kg for 24 FLA batteries)
📌 It has superior battery technology (LG Lithium NMC) with 4000+ cycles
📌 100% Depth Of Discharge
📌 It comes with 7 years warranty
📌 Watts is technically maintenance-free
SEAMLESS OPERATION
In the event of power outage or critical voltage drop, WATTS will automatically take over the load and notify you about it.
Detecting a power outage and switching to the WATTS system happens in just a fraction of a second (0.05 sec). All connected appliances will continue working as usual, and you won't even notice it. This switching time is in order of magnitude faster than any other modern generator with an auto-start functionality.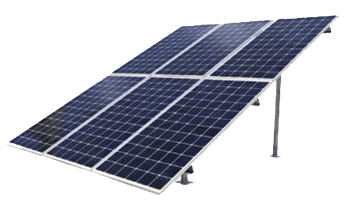 SOLAR PANELS READY
With a built-in solar inverter WATTS can work simultaneously with solar panels and the grid power , achieving maximum efficiency.
Solar energy is used to supply the load , and any surplus is stored in the WATTS system to be used later on the day.
WATTS is designed to work with almost all modern solar panels, and its algorithms distribute energy as efficiently as possible, minimizing or completely eliminating its use from the grid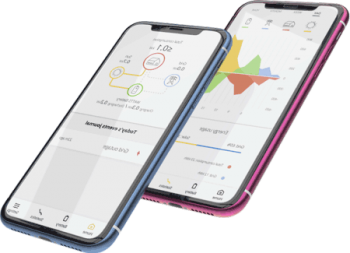 ENERGY MANAGEMENT AT YOUR FINGERTIPS​
Monitor your energy consumption through the WATTS mobile application. Access energy usage statistics and state-of-the-art energy management features to increase your energy savings. WATTS is a smart system that collects and analyzes your consumption data to optimize its operation and maximize your energy self-consumption.
Let WATTS know your time-of-use electricity schedule, and it will automatically help you reduce your electricity bills by charging during off-peak hours and supplying your home during peak hours.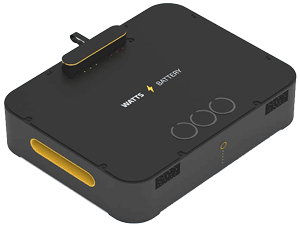 COMPLETE POWER PLANT IN A COMPACT AND BEAUTIFULLY DESIGNED PACKAGE
Even one module is enough to cover your essential electrical appliances in a power outage and create the utmost comfort in your house.
One WATTS can cover consumer essentials such as Internet, security system, lights, kettle, microwave oven, and gas boiler.
1.5kw Power | 1.2kWh Capacity | 1KW Solar Power Connectivity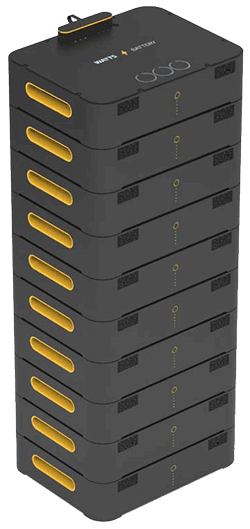 LEGO-LIKE DIY MODULARITY
Expand your system power and capacity by simply stacking WATTS modules on top of each other.
No technician, no drilling, no additional connectors, or devices, as simple as it sounds. A certified electrician is only required to install the first module which will be connected to the electrical panel.
Any other modules can be installed by yourself as required.
Moreover, WATTS can travel with you, simply unstack any number of WATTS modules from the top of the stack and take them wherever you go (e.g. camping, picnic).
Up to 10 modules can be installed in rack what you will receive:
15kw Power | 12kWh Capacity | 10KW Solar Power Connectivity